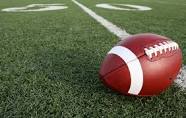 After school sports are a great way for kids to sped their time. Participating in after school sports can help kids stay fit and healthy. Kids who play sports are also more likely to develop healthy habits that stick with them through adulthood. Playing sports can also give kids a confidence boost and help them learn the meaning of sportsmanship and teamwork. 
As they say, though, nothing in life is free, and after school sports is no exception. Everything has a cost associated to it, from the equipment to the transportation to and from games. Unfortunately, some after school sports in some areas have become too cost-restrictive for low-income families.
Does that mean that your child can't play after school sports? No necessarily. Here are a few tips to help you afford your child's after school sports.
1. Plan Ahead
If you know that your child is looking forward to playing soccer in the spring, start planning now. Set aside money every week or month to cover the cost of the registration and equipment. Look for equipment months ahead of time and jump on any good deals you find. Don't forget to utilize layaway programs to help make the cost of after school sports equipment easier on the wallet.
2. Buy Gently Used Equipment
On of the biggest expenses of after school sports is the equipment required. As with most other things, used sports equipment is usually much less expensive than brand new equipment. Check local classified ads, ask other parents, or check websites like Craigslist or eBay.
3. Choose One or Two Sports
Some kids can go hog wild when it comes to sports and want to participate in every sport during every season. Not only can a packed extracurricular schedule interfere with studies, but your child's love of sports will also be pretty hard on the wallet. Limit your children to just one sport per season or even one sport per year. You'll save on registration costs, and you won't have to shell out big bucks for different types of equipment for different sports.
4. Ask Your Older Children to Help
It may not be an option if you have a younger child, but your older child may be able to chip in to cover the cost of after school sports. Not only will this help save you money, but it can also be a valuable money lesson for them as well.
5. Ask the School for Help
The schools in my area are willing to help low-income families afford after school sports. Most of the time, all you need to do is ask, and the school or coach may be able to waive or lower registration fee or loan equipment. You can also offer to volunteer or organize fundraisers to help cover the cost of after school sports that your child is playing.
More Frugal Living Resources: