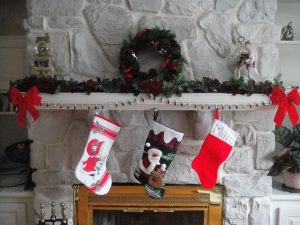 Coming up on the holidays can be very stressful. Instead of letting that stress overwhelm you, why not make a plan to have everyone help? The kids don't just have to hang out watching TV and playing video games, there are quite a few things that they can do to help you get stuff ready for all of the celebration.
Here are 5 ways your kids can help with holiday preparation:
Setting the table.

Setting the table is the holiday prep chore that most kids start out with. There is nothing too difficult about setting the table, so it's an easy one for the girls to start with.

Wrap gifts

. Once you start getting closer to Christmas, have your kiddos help you start wrapping gifts. Kids love to wrap presents. Give them easy gifts to wrap (ones that are square or flat or already boxed up). Of course, make sure that your child is old enough to understand not to spill the beans on what the gift is though!

Decorate.

Christmas calls for all kinds of fun decorations that don't have to be perfect. Loosen up a bit and let the kids decorate! They will love doing it and they will be so excited to display it to others throughout the season.

Bake.

One of my favorite things about the holidays is how much baking there is to do. Make sure that you supervise of course, but have fun and let them bake and decorate Christmas cookies and cakes. You can then present them as gifts to your neighbors and family.

Family time.

Be sure to set aside time to spend with your children just spending time with them. That is the best way to spend the holiday season anyway and knowing that you are getting good quality time is what those wonderful holidays memories are made of.