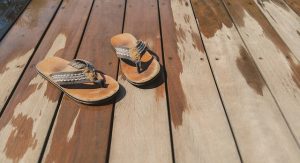 So summer is almost officially here and you are wondering how you are going to keep your budget on track with the kids at home all day? Does that sound about right? I know that during summertime my food bill used to go up, my entertaining budget was busted monthly and the gas bill for my vehicle almost doubled. Finally a couple of years ago I decided enough was enough and started a plan for a budget friendly summer, and so far it has worked! If you are looking for ways to keep your budget in check this summer, here are 6 summertime savings tips that will help:
Meal and snack prep. It's easy to let the food budget get out of hand with kids home snacking all day long all summer. Instead of going through all of your groceries at once, be sure to prepare your meals and snacks in advance.

Enjoy all the free stuff there is available to you!. Check out free programs for kids such as the Summer Reading Programs at your local library, kids bowl free. Also head to the park, free museums, splash pads, etc.

Find cheap summer offers. In addition to all of the free activities we do, we love to be on the lookout for inexpensive summer offers. The Summer Movie Express $1 movies is always a hit with my kids.

Combine trips. For those days that you are going to go to a movie (or other activity), also consider doing your kids bowl free trip on the same day so you aren't wasting gas. This is a big one for me as I live quite a ways away from the city that has these offers so I always combine trips to save fuel.

Stay home. Enjoy your home and your outdoor space. There is no need to go somewhere every single day.

Walk. Take your kids to the park (free), walk there instead of drive (free). The park is fun for kids and parents alike, it's a great way to get some fresh air and the walk together is priceless time spent together.