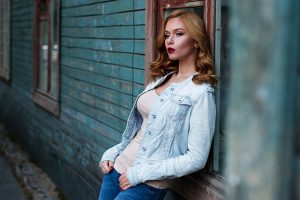 We all like to dress nice, don't we? There is a difference though, between dressing nice and dressing above your income bracket. There are ways though, to dress like you have much more money to spend on your wardrobe than you actually do, without breaking the bank.
Are you ready to step up your fashion game, while still saying on track with your spending? If you said yes, then here are 6 tips for cutting down on your clothing budget:
Shop thrift stores.

There are some amazing thrift stores out there where you can get fabulous clothes for low cost. I have a teenager at home and I took her shopping yesterday at Plato's Closet and bought her two super cute pair of jeans. The same jeans that all of her friends wear and guess how much I spent? Just $14!!

BST Groups.

Check out Facebook for your local Buy Sell Trade groups to find awesome deals or trade opportunities for cute, fashionable clothes.

Shop clearance.

Clearance shopping is always a great way to save money on clothes. There are times (often at the end of each season) when you can find brand new clothing at pennies on the dollar.

Shop discount stores.

Check out stores like Ross, TJ Maxx and Marshall's to find some really great deals on in-style clothing. I have a very fashion-friendly sister in law who shops at only these stores for her wardrobe and gets complimented on her outfits

all the time.

Swap with friends or family.

If you have friends or family that are the same size as you, consider swapping outfits with them monthly or just on occasion to add a little bit to your wardrobe without spending any money. My teenage daughter and I wear the same size shoes so we often share shoes so we aren't buying two pair of each.

Measure yourself for proper fit.

Take the time to learn how to measure yourself for proper clothing measurements (there are many youtube videos out available to watch). This will help you to make sure that you only buy clothing that fits, instead of ill-fitting clothing that will just take up real estate in your closet and money out of your wallet.