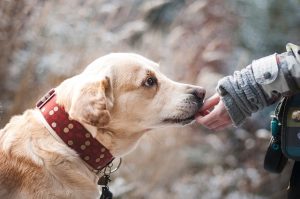 Pets are expensive. I know this because I have 2 big dogs and we used to pay what seemed like endless amounts of money for their care each and every month. I really began to appreciate my pets more when they started to be less expensive and the focus could shift to fun instead of cost. I know what you are thinking, "pets are family." Yes, that's true for us to, but I don't spend endless amounts of money on my human family and the same should be true for the 4 legged kind.
If you are ready to start saving, here are 6 tips for saving money on your pets that you can implement ASAP.
Schedule Annual Appointments.

Take your pet in to the vet each and every year to have a physical/wellness visit. This won't prevent pets from getting sick of course, but it could prevent an issue from becoming a bigger and more expensive situation.

Include them in your budget

. You already budget everything else, you need to include the pets in that as well.

Do your own grooming.

No need to pay someone else to take care of your pet's fur and nails and bathing. You can get the tools you need and do it at home.

Use coupons.

Pet food companies offer coupons just like grocery companies do. Make sure to do a search before you head out shopping for food.

Skip the accessories.

Pets don't need sweaters or blinged out collars or expensive purses to be carried in. Pets are born with fur people, they don't need the hottest fashion to be happy. They just need love.

Take care of them

. This is the best thing that you can do to keep your pet healthy. Simply love them and take care of them. Neglected pets get sick and injured often. If you aren't going to love your pet, don't have them.
What are your favorite tips for saving money on your pets?