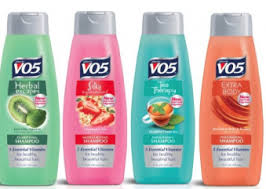 If you've been couponing for a while, chances are you probably have a lot of hair conditioner tucked away. Hair conditioner generally has a pretty long shelf life, so there's really no need to worry about it going bad. However, if you aren't a family of long hairs, you could have bottles of conditioner piling up.
Here are a few other handy uses for conditioners, besides conditioning your hair…
1. Makeup Remover
One of my favorite uses for conditioner is makeup remover. Hair conditioner is much gentler than plain soap, and it works fantastic for removing even the most stubborn makeup. Apply a dab of conditioner to your face or a damp washcloth and wipe your makeup right off. Use caution around your eyes, though. Even though it's gentle, it can still irritate your eyes.
2. Shaving Cream
Another great use for conditioner is shaving cream. It allows for a super close shave and leaves your skin feeling silky smooth!
3. Leather Cleaner
Cheap conditioner can be used to clean, condition, and protect at a fraction of the price of leather conditioners. Apply a tiny dab to a soft dry cloth and wipe your leather items down. Be sure to spot test the conditioner on your leather items first to test for color changes.
4. Detangle Hair
When my daughter had long hair, one of my favorite uses for conditioner was homemade leave-in conditioner and detangling spray. To make this, just mixa little conditioner with water in a spray bottle. Spritz it onto the hair and use a wide tooth comb to work out tangles.
5. Smooth Hair
Frizzy and flyaway hair is the worst! Rub a drop of conditioner between your palms and smooth it over your locks to tame crazy hair. You can also use a homemade leave-in conditioner spray for this as well.
6. Fabric Softener
Hair conditioner even has a use in the laundry room as a fabric softener! You can add it directly to your washing machine or rub some into a dry washcloth and toss it into the dryer. It helps eliminate static, keep your clothes soft, and make your laundry smell wonderful!
7. Fabric Refresher
Is your couch getting a little stale smelling? Mix some off your favorite smelling conditioner with water and lightly spritz the mixture onto the fabric. You can also use this to freshen rugs, drapes, and any other fabrics that you aren't able to wash often.
What are your favorite uses for conditioner?