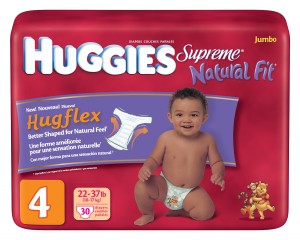 If you have been waiting to join Huggies Enjoy the Ride Rewards program, I have 79 points to get you started.  On top of that, you get an additional 10 points just for joining.  If you have been doing this with me, then I have 48 new points to share with you.  These were shared by one of Freebies4Mom and DealseekingMom's readers (Thank you!):
ZQQGS FLRLM XBPGB (5 pts)
BBRJH WHDPT JZPGB (5 pts)
BGZQZ JCXFC HZPGB (5 pts)
JXBQX-LWHPP-HPPGB (5 pt)
TXZKZ-JNRJQ-DDPGB (5 pt)
XXDZB-QBPHH-GLPGB (5 pt)
ZKZTH-XSJJN-MHPGB (5 pt)
RZMRR QFZNP WGPGB (2 pts)
XGQTZ JNLGX SLPGB (1 pt)
DRRLN-QJSRH-KWPGB (1 pt)
FFQLB-PSQMP-ZCPGB (1 pt)
GMHPR-XCQWL-FRPGB (1 pt)
JFBLF-MCMCZ-GCPGB (1 pt)
HNCXQ-JJMCJ-FCPGB (1 pt)
HPDTG-XHMGX-BWPGB (1 pt)
PXGDB-WGHLZ-FGPGB (1 pt)
QSHCR-CHRND-ZJPGB (1 pt)
RPLSZ-BRLDD-RTPGB (1 pt)
SQJTJ-NJBXK-CMPGB (1 pt)
Plus the 31 points I had already shared:
BBMRG-BFQGS-FBPGB (good for one point) 
KDBDC-NJGCF-SLPGB (good for five points) 
QKKZJ MTZRZ HPPGB (good for five points)
STLPM-MBQPZ-RLPGB (good for five points)
TKHNF-RLPLS-TRPGB (good for five points plus $2 coupon)
LNXBX-DXTSH-BSPGB (good for five points)
RSZNG TJNPH DHPGB (good for five points)
I am still accumulating points to win the $25 Visa Gift Card.  Heather from Freebies4Mom recommends entering the sweeps either early in the morning or late at night and suggests for further reading this blog entry by Sweeties Sweeps: The Secret of Winning Instant Win Games.