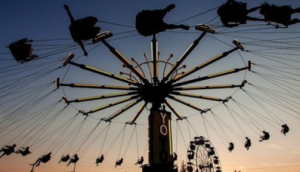 What's going on this weekend? Hurry over to Groupon and save up to 80% off Local Deals with coupon code SUMMER at checkout! This deal ends TODAY, though, so get your deal now!
Buying Groupon deals is a great way to have some fun on a budget! My family has saved so much money on fun adventures using Groupon. We have gone camping in a yurt, visited a petting zoo and a wildlife safari, seen a minor league baseball game and so much more.
I'm starting to see a lot of fair deals too!