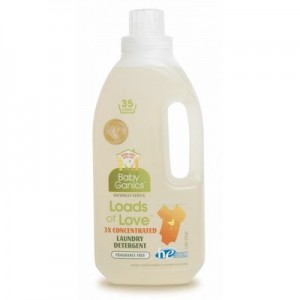 From now through 7/31 you can get an additional 25% off BabyGanic products on Amazon.  Just use the coupon code GANICMOM to apply the Amazon Mom-exclusive discount. See all eligible Babyganic Products
here.  Here are some of the deals you can get:
BabyGanics Loads of Love 3X Laundry Detergent, Economy Size, Lavender, 64-Fluid Ounce Bottle
for $11.24
BabyGanics The Cleaner Upper Toy & Highchair Cleaner, 17-Fluid Ounce Bottles (Pack of 2)for $7.33
Babyganics The Grime Fighter All Purpose Cleaner, Citrus, 32 fl. oz. (Pack of 3)
$13.72
There are lots of other products included in this offer.  if you use these products which one is your favorite?  I am interested in hearing a user review.