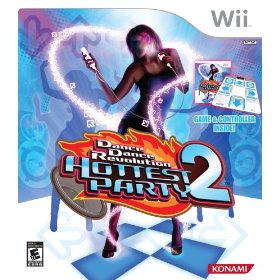 Update, this deal is no longer available.
Have a tween or teen who loves to dance on your gift list? Amazon has Dance Dance Revolution Hottest Party 2 with Dance Mat for Wii for $24.99. Bump your order up to over $25 and get free shipping. If you are interested on this deal, make sure to order from Amazon. While the landing page may show a price of $59.99, look on the right under "More Buying Choices", and you will see that Amazon itself is selling this for $24.99.
I am not a tween or teen but I love to dance and I just jumped on this HOT deal! It should provide some good cardio exercise for me and I need that. I also can imagine the fun it provides watching others and myself dance.