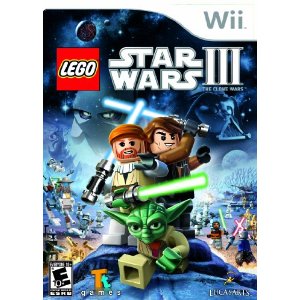 Oh boy! There is a new Lego Star Wars Video Game coming out on 3/22.  Right now you can get a free $10 credit when you preorder LEGO Star Wars III: The Clone Wars
.  The game will be available for the following platforms: DS, PSP, PS3, Xbox 360, or Wii.  You can get it for as little as $19.99 after credit depending on the platform you choose.
The $10 credit will be placed directly into your Amazon.com account within 2 business days after the product ships. Offer valid when shipped and sold by Amazon.com. Promotion valid on all existing orders. Limit one per household.