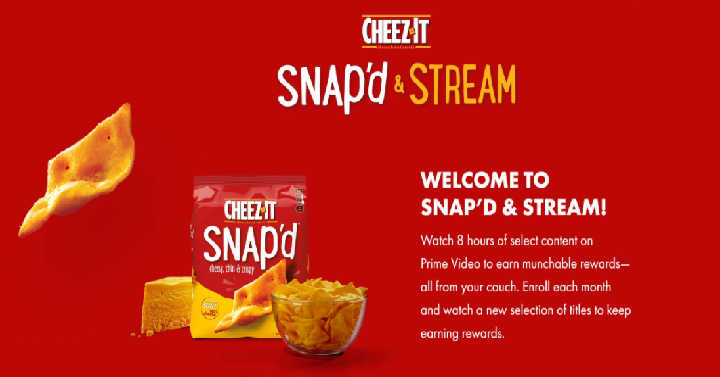 Here's a fun new offer Amazon has on their site right now! Head over and sign up for Amazon's Snap'd & Stream! This is a monthly promotion where you can sign up, watch 8 hours of select Amazon Prime Content and score $5 Prime Video Credit as well as $5 Amazon Cheez-It Credit for FREE! Each month they'll have new shows included in the promotion but this month they're featuring Back to School movies. Here's a few on the list:
Instant Family
War Games
Footloose
Grease 2
Adams Family Values
How to Train Your Dragon
Lemony Snicket's A series of Unfortunate Events
Once you've completed your 8 hours of streaming you'll receive an email with the rewards included. I love that they have family and kids movies included. It will be easy to reach the 8 hours this month if we just pick a different movie off the list each family movie night
NOTE: This deal is available exclusively for Amazon Prime Members. If you do not have Amazon Prime, you can get a 30-day free trial here.