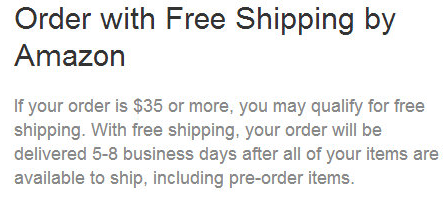 Heads up Amazon shoppers!  You may have seen that effective immediately that Amazon has increased their super saver shipping minimum to $35 (formerly $25).  The reason for this is that although they have held their minimum at $25 for the past 10 years they have now expanded their free shipping selection by millions of items across all 40 product categories.
In light of this new increase it makes my case even stronger to consider obtaining an Amazon Prime Membership!  Myself and most of my friends have a prime membership and we love it!  Many of you do as well.  We love it because there is no minimum, you get 2-day shipping plus all the extras!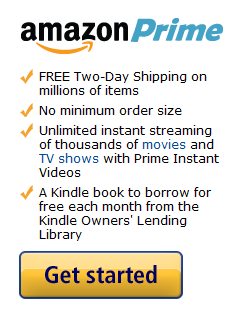 Still not convinced you want to take the plunge?  You can get an Amazon Prime 30-Day Free trial where you get access to free two day shipping on millions of items, over 40,000 Movies & TV Episodes available for streaming on your tablet, TV or computer. Also, if you are a Kindle owner, you have over 300,000 books available to borrow for free.