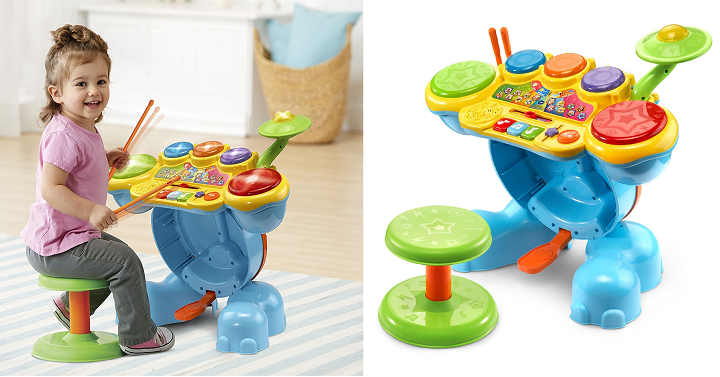 Here's a fun Christmas deal! Amazon has the VTech Zoo Jamz Stompin' Fun Drums for just $31.99 (Reg $51.61) Perfect for little ones 1 1/2 to 4 years old, sure to get lots of use! It features:
Drum heads and cymbal light up when tapped for pattern and motor skills development

Step on the bass pedal to watch the elephant trunk move back and forth to trigger cool bass drum sound effects

Encourage your little one to follow along with the included 16 melodies, six songs and four drum styles or create their own beats

Two drum sticks and a bass pedal encourages motor skills and coordination development
And shipping is free for everyone since it's over the $35 minimum.