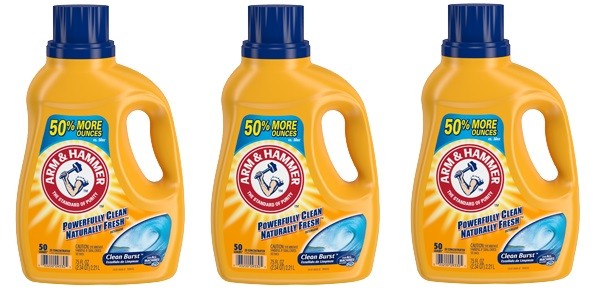 There are a few nice Arm & Hammer laundry coupons that we can print this morning:
Print a couple copies and head over to Walgreens this week for a nice deal on Arm & Hammer laundry detergent!
Buy (1) Arm & Hammer Laundry Detergent @ $1.99 on sale
– Use (1) Save $1.00 on ONE (1) ARM & HAMMER™ Liquid Laundry Detergent
Final Price: $0.99!!