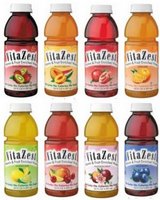 The freebies just keep on coming!  I am not complaining by the way, here are some one I found for you:
Free pancakes at Ihop 2/24 only.
Free two tacos at Jack in the Box 2/24 only.
Free Roastburger with any drink purchase at Arby's.  Thanks Stephanie!
Free VitaZest Water Pack (includes three 20oz bottles and free shipping).  Thanks Discount Heroes.
Free Jianchi Tote Bag.  Thanks Discount Heroes.
Free Menopause Survival Kit complete with full size sample of products.
Get a coupon for Free Apetizer from Boston The Gourmet Pizza when you sign up for their E-Club newsletter.  Find locations near you here.
How are you guys liking this new format? providing list of freebies recently available instead of blogging about them separately?  I love it!  I think it keeps the blog neater, BUT would love to hear what you think.  Of course if I find outstanding freebies I will blog about them as soon as I find out, so don't worry about that.