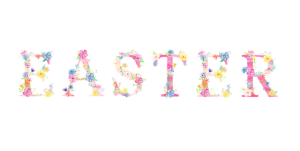 With so much time at home, right now is a wonderful time to get lots of reading in!  I don't know about you, but I have read more in the last couple of week than I have in years! Granted, I am always home often (I work from home, of course), but outside of my work time, much of my time is spent taking kids to and from school and sports practices and games. We simply are not home often. It doesn't leave a lot of time for leisurely reading. 
Anyway….Because Easter is looking so much different this year, I have decided that all of the items in the kids' baskets need to include items that they can enjoy during quarantine. Stuff like arts and crafts gifts, plus books! That's why I put together this list of awesome Easter gifts for your kids that will make a great addition to their Easter basket. 
Awesome Easter Books for Your Kids
This fun book even comes with activity stuff like stickers, a set of punch cards and a poster!
This board book is super fun and just right for little ones! 
This classic style Easter book is heartwarming and fun. This was actually my big kids favorite Easter book when they were younger. 
Who doesn't love a good Berenstain Bears story? They are always so sweet, kind and heartwarming. Plus, this book comes with fun stickers for your little reader!
Do your kiddos have a favorite Easter book? What is it? Do you make reading a regular part of your Easter traditions?
While we are talking about it, what types of fun stuff will be in their Easter baskets this year?