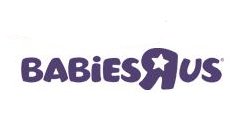 Babies R Us release yesterday a new set of coupons available for their Columbus Day sale promotion.  There are three really good deals I want to share with you:
1. Get a Free 64-ct. tub of wipes (2.99 value) when you buy any 3 Johnson & Johnson, Desitin, Aveeno/Neutrogena Products
Deal Idea:
(2) Johnson swabs 2 for $3.00
(1) Johnson Soap Buddies 0.99 (the price at my BRU I called and checked)
use (3) 1.00 coupons from the (9/20 RP)
total – $1.00 for 2 packs of Johnson Safety Swabs, 1 Soap Buddies, 1 tub of wipes
2. Buy 3 large cans of Enfamil formula and get a 10.00 gift card (23.5 oz or larger) $24.99/each
Deal Idea:
74.97 when you buy three cans of Enfamil formula
Use (3) 5.00 off coupon from Coupons.com or the 10/4 inserts
Pay $16.65 per can after coupons and gift card promotion
3. Get a $15 Gift Card when you two value boxes of Pampers diapers (92-252ct)
Check out the rest of the Columbus Sale offers here.  Thanks to Discount Dallas for highlighting all of these deals for me.