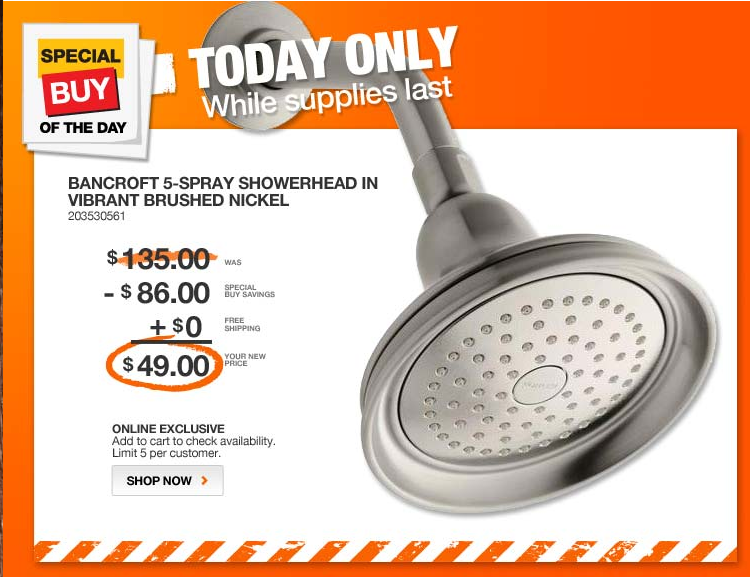 The Special Deal of the Day at Home Depot is the Bancroft 5-Spray Showerhead in Vibrant Brushed Nickel for $49 (down from $135) plus free shipping.
Inspired by early 1900s American design, the Bancroft single-function showerhead combines a nostalgic aesthetic with solid brass construction to achieve universal appeal and durability for today's bathroom. Its diaphragm design, which eliminates freeze-ups from contamination and hard water, helps provide maximum water coverage. The perfect complement to the Bancroft Suite of products, this single-function showerhead embodies traditional elegance.
Due to WaterSense regulations in the state of New York, please confirm your shipping zip code is not restricted from use of items which do not meet WaterSense qualifications
5-1/2 in. diameter spray face and 72 nozzles deliver full water coverage and warmth
Provides optimal water coverage
MasterClean sprayface resists hard water buildup and is easy to clean
Retail availability only
MFG Model # : K-R10590-C-BN
MFG Part # : R10590-C-BN
Offer valid 5/31/13 only while supplies last.