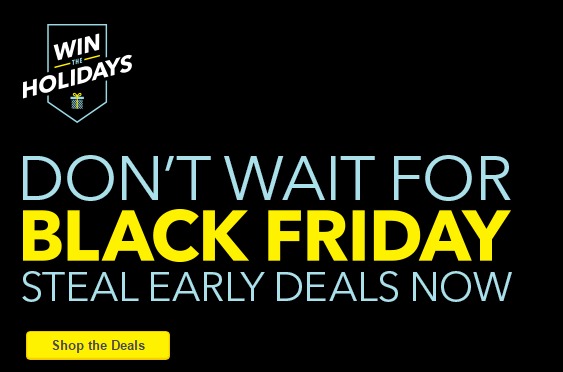 Like Walmart (and LOTS of other retailers) Best Buy is kicking off the Black Friday festivities a little early today!
If you're shopping for a new HDTV this year, be sure to head over and check out the Best Buy Black Friday TV Savings Event! (Pretend I said that in a loud, scary booming voice, btw.)
There are lots of great deals live right now, including:
Or, if you're looking for other electronics, be sure to check out all of the early Best Buy Black Friday deals!