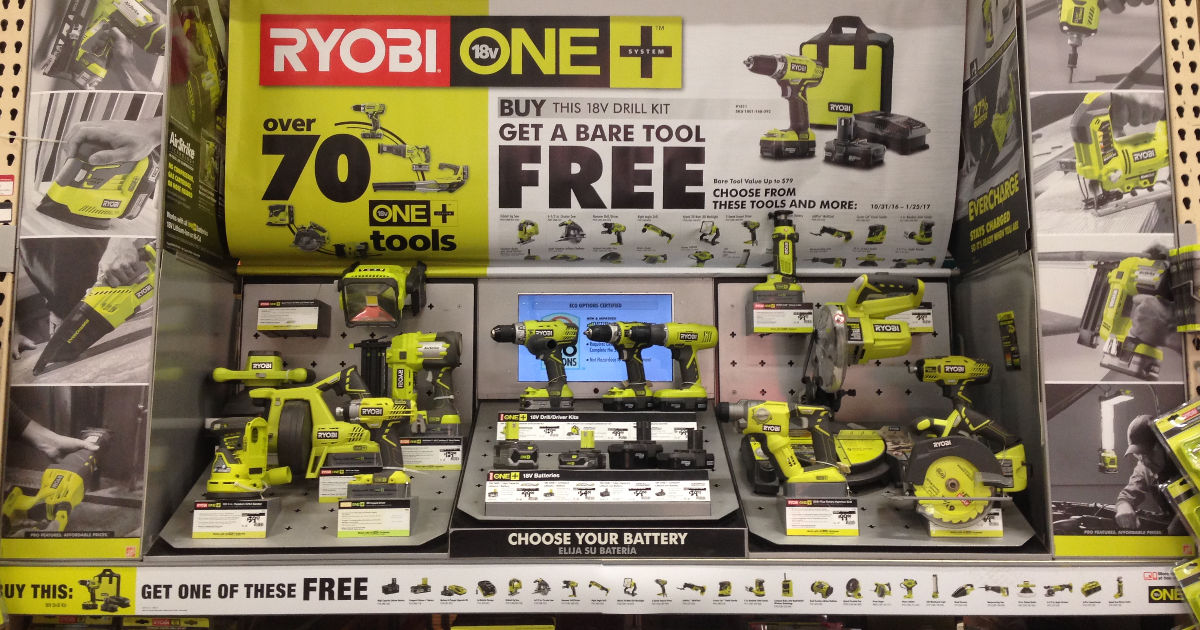 Through January 25, 2017, Home Depot is running a BOGO FREE promo on Ryobi power tools!
Head over to Home Depot and get a FREE select Ryobi tool when you buy the Ryobi One + 18V Lithium-Ion Compact Drill/Driver Kit for $99! There are 32 different tool options for you to chose from, with a maximum value of $79. Options include:
This offer seems to be available only in stores, but you can check out some of the tools you can possibly get for free on the Home Depot website.
Ryobi makes a relatively high quality tool with an inexpensive price tag. These power tools should work just fine for most DIY projects around the home, and I highly recommend them! We actually have several Ryobi power tools and plan on purchasing a few more. I love the ONE+ 18-volt batteries in these. They charge quickly, last quite a while, and are interchangeable.