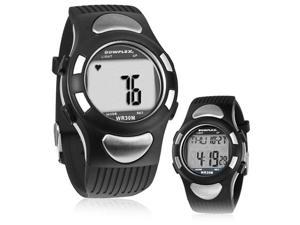 Bowflex EZ-Pro Strapless Heart Rate Monitor Watch – Black – $14.99 + Free Shipping
Accurately measure your heart rate and optimize your workouts. The Bowflex EZ Pro uses Quick Touch Technology to provide your ECG heart rate without the need for an annoying chest strap. The large LCD lets you easily view your results mid-workout.
In addition to heart rate, time and stopwatch functions are included. Water resistant to 100 feet, the EZ Pro Heart Rate Monitor rests comfortably on the wrist with its watch style strap. Backlighting illuminates the display in low-light situations so you can exercise in just about any condition.