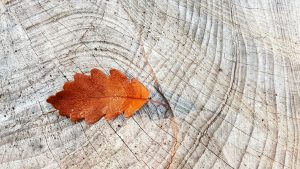 Are you itching to start decorating for fall? Are you hoping to do so while not spending money and stretching your budget? I am all about decorating for the seasons, but I am absolutely against spending a fortune to do it. I love Hobby Lobby and Target as much as anyone else, but the register goes up way too fast for me at those places. 
I have found that it isn't impossible to get fall decor on a budget, if you know where to look. I am all about thinking outside of the box when it comes to just about anything, but these budget friendly fall decor items are my favorites.
Budget Friendly Fall Decor Items
You may be surprised to see where you can find the most fall inspired decor pieces!
Items You Already Have
Do you have a space in your home where you store seasonal decor items? Be sure to look here first before you go and search or buy more items.
Leaves
Head on out to your yard and pick up the beautiful leaves that have fallen to the ground. Bring them inside to dry them out and then you can use them in just about any way that you want! 
Glue them to canvas for a fun 3D art piece

Place them in between the glass pieces in a frame

Layer them in glass vases
Hay and/or Straw
You can do so much with hay and/or straw. Especially in your outdoor decor. I use hay all the time for my porch decor. I have found local farmers that sell it quite cheap for a bale. I use them to place pumpkins on, I use it to stuff scarecrows…the options are endless.
Dollar Tree Fall Decor
Dollar Tree is a great place to get some of your seasonal decor. I can easily head into that store with $10 and walk out with all that I need for fall. I like to combine it with the items that I already have.