If you're planning on ordering your seeds, plants, or gardening supplies from Burpee this year, you might want to do it soon. Through 3/13/14, you can get FREE shipping on your order of $25 or more when you use the code AFFB25FS at checkout. 
If you're order is $50 or more, you can also use the code AFFB1415 and get this FREE 72 cell seed starting kit: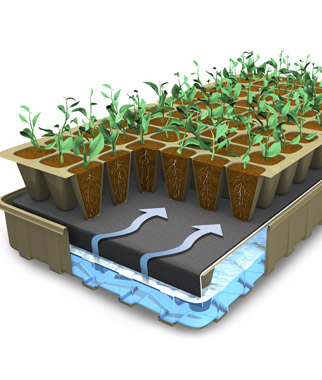 Isn't it beautiful… Well, I think it is, but I have a green mind!
These kits bottom-water your seedlings, which is often preferred over regular watering, since it doesn't get water on the leaves or contribute to soil erosion. They normally sell for $23.95, so free is a pretty good deal, as long as you're already planning on ordering gardening supplies for this year.