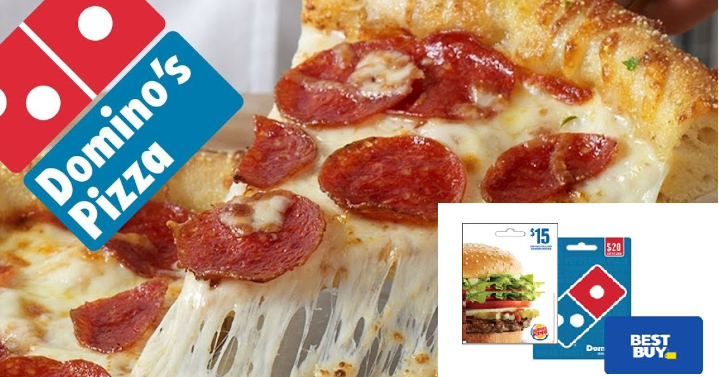 Sweet! Here is a great way to save money. Head over to Best Buy and purchase (2) Burger King or Domino's Gift Cards and you'll get a $5.00 Best Buy Gift Card FREE. Just add follow these steps:
Head here and select 2 fast food gift cards below. (To select more than one of the same item, update the quantity to 2 in your cart.)
Select the Best Buy gift card.
Click the Add to Cart button at the bottom of the page.