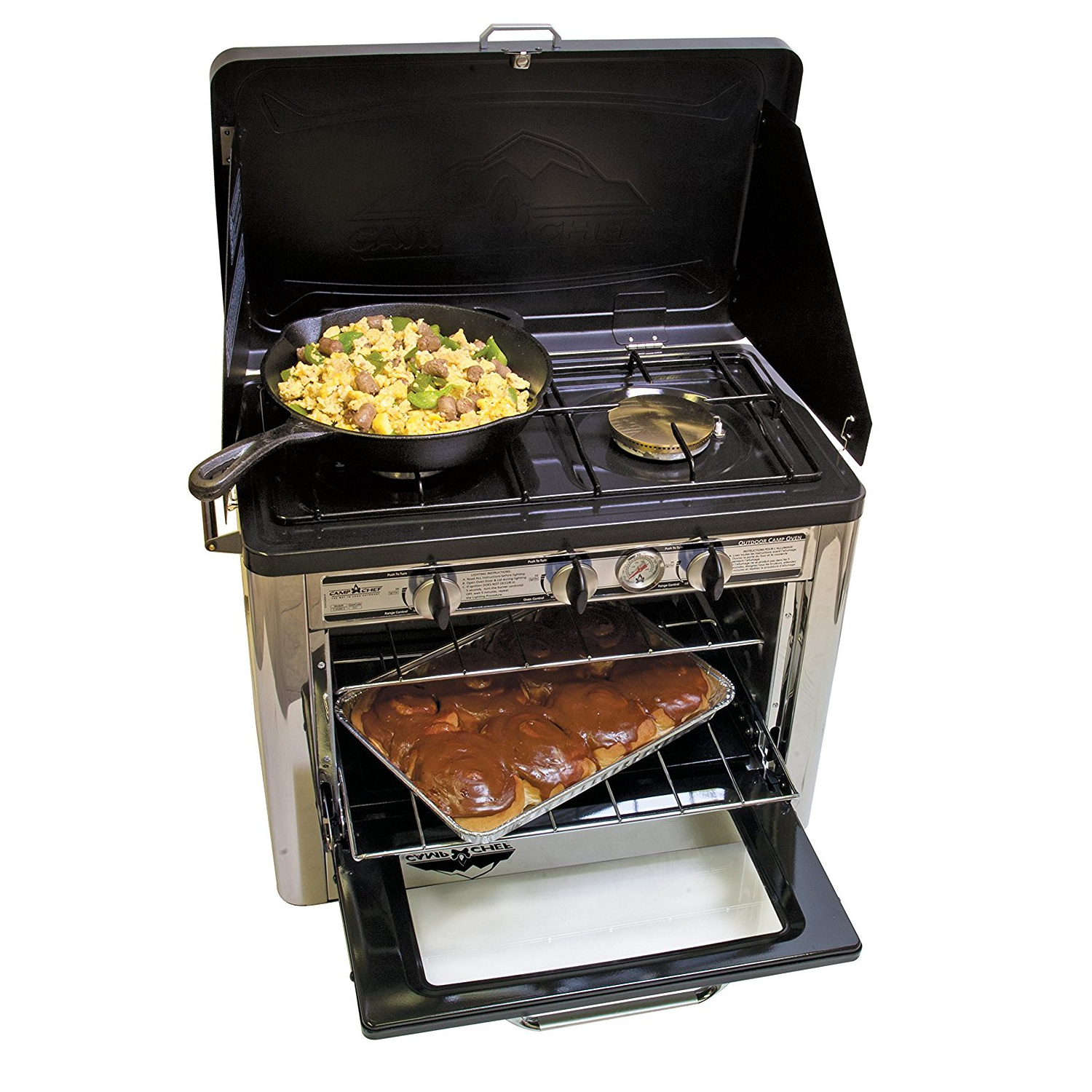 Your options when it comes to cooking outdoors is nearly endless with this awesome deal! The Camp Chef Outdoor Camp Oven is only $209.17 shipped right now on Amazon! Now you'll be baking while camping! This features:
Range/oven features two 7,500 BTU matchless igniter range burners

Matchless igniter 3,000 BTU internal oven; comes with two oven racks

Maximum oven temperature: 400 degrees with built in thermometer

Cooks for up to 5 hours on high heat with one 1-pound can of propane

Range measures 21 x 12 inches; oven interior measures 10 x 16 x 10 inches (LxWxH); weight: 35 pounds

Great addition to your emergency preparedness kit

Powered with a disposable 1-pound propane can or adapt for a bulk tank (adapter sold separately)

1-year limited warranty
Keep in mind, Amazon pricing can change at any time! Don't wait to purchase this deal or it might be gone when you come back!