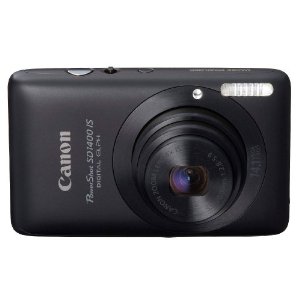 Amazon has this Canon PowerShot SD1400IS 14.1 MP Digital Camera with 4x Wide Angle Optical Image Stabilized Zoom and 2.7-Inch LCD (Black)
for $149. When you buy one you also get a $25 Amazon Gift Card. Make sure to add both to your card but at checkout the cost of the gift card should be zero. Update: The gift card offer is no longer available.

I checked our trusty Consumer Reports magazine and they recommend this camera. I guess the CR folks don't shop deals because they have the price of this camera as $220.  You would obviously be getting it for almost 50% after credit.
Thanks Free Snatcher!