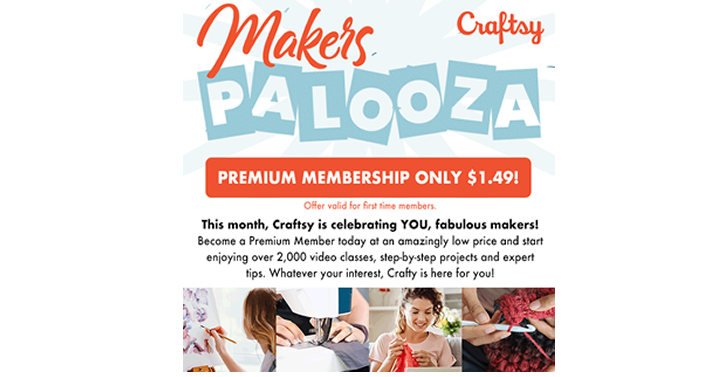 Need some new crafty ideas for fall and fall holidays? Don't miss this deal! Claim your spot as a Craftsy Premium member with this exclusive invitation! With this special offer get a Craftsy Premium Membership for ONLY $1.49 for your first full year (normally $97.00). Make something great! You'll enjoy in-depth instruction from world-class experts surrounding a wide variety of crafts, hobbies, fabric arts, cooking, and so much more!
What's Included in Your Membership
Unlock a library of 1,500+ classes with plans and resources.
Premium Member-Only Perks
Learn at your own pace with detailed step-by-step online instruction.
Join our community of passionate crafters and stay connected with weekly newsletter, live events, and more.
Explore techniques and projects led by world-class experts across more than 20 categories.