Walmart has launched a new online website called Classrooms by Walmart. On this new website you can find your children's school shopping list. If your children's teacher has created their classroom list you will be able to find the exact list for your children's classroom. You can share this website with this teacher if you would like to see the exact list. Otherwise you will find a list of standard supplies, apparel and other essentials needed for the entire school year.
To use Classrooms by Walmart all you need to use is enter the name of your school, school district or city. That will bring up the appropriate search results. When I did this my son's exact school list was not on the website yet. But I compared the suggested list with the one my son was given on his last day of school and the match was very accurate.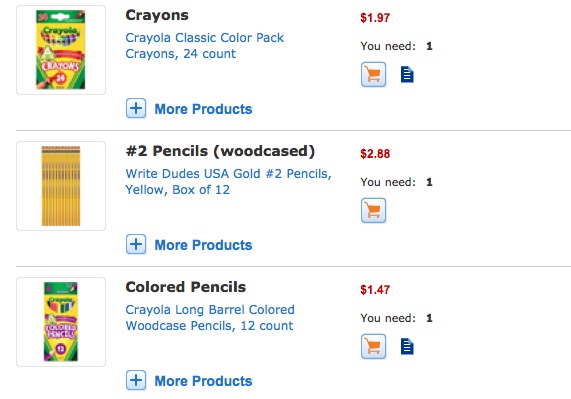 You can then create a shopping list that you can use to shop online or bring in if you choose to shop in store. If you shop in store you will also notice that there may be also be shopping lists available in cardboard displays just by where the school supplies are located. Don't forget that Walmart price matches so bring other stores' sales circulars with you if you have found lower prices you would like to match.
Disclosure: I am an official Walmart Mom. Walmart has provided me with compensation in return for my time and effort spent creating this post. My participation in this program is voluntary and my opinions are always my own.