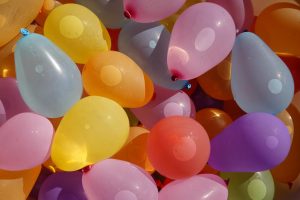 Do you have any birthday parties to plan soon? I don't know about you, but I don't like how expensive birthday parties can be now. I am always looking for ways to save money on hosting birthday parties. I prefer for my budget to go toward the cost of the gifts instead of the party itself. 
If you want to keep the kids having fun, these close to free birthday party activities for kids will be a hit! 
Close to Free Birthday Party Activities for Kids
This list of activities will be so much fun for any kids party:
Board Games
As we get older we can easily forget how much fun board games can be. My 14 year old son absolutely loves Monopoly and every time he talks me into playing with him, I am taken back to how fun they can be. Break out the board games and let the kids play. Chances are, they will love it. 
Backyard Camping
Is the party you are hosting going to be a sleepover? Why not set up a tent in the backyard and let the kids camp? This one is super fun and they will love it! 
Head to the Beach
Do you have a public beach, river or lake nearby? If the weather is warm, why not pack up the kids and head there. Your work will be done for you, because who doesn't love to play in the water in the hot summer sun? 
Water Guns and/or Balloons
My son's birthday is in late July. I once had a birthday party for him filled buckets up with water balloons. I don't think they have ever had more fun than they did that day. I had 10+ kids screaming with laughter for hours and hours.