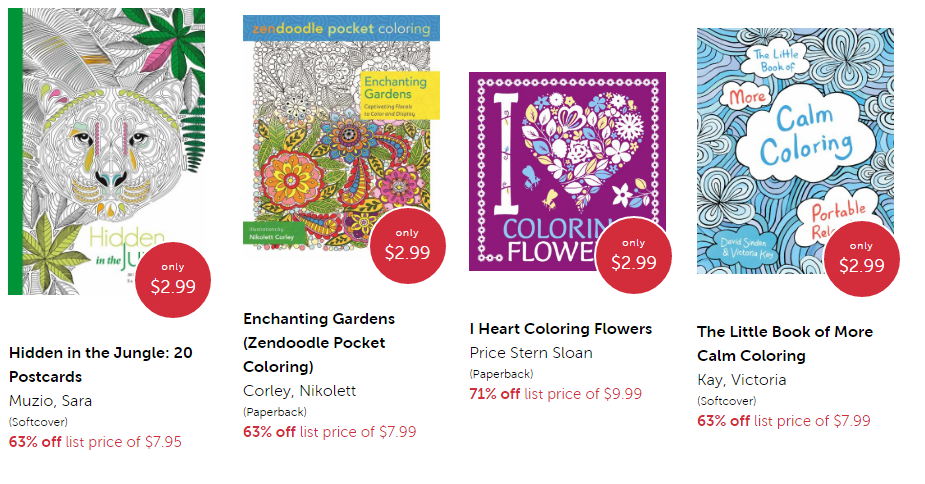 For a limited time Book Outlet is offering some of their adult coloring books for as little as $2.99! Plus they're having a buy 1 get 1 free sale! There's lots of patterns available so really something for everyone.
You'll still need to pay shipping but even then you're only paying $2.74 per book. Here's a scenario for you:
Purchase 4 Adult coloring books that are priced for $2.99
Buy 1 get 1 free promo will be applied at checkout
Shipping is an additional $4.99
Grand total $10.97 or just $2.74 each!
The little book of more calm coloring has 128 pages included so it's a great deal to get such a large book for only $2.74! So grab them now while this promo is still going on.