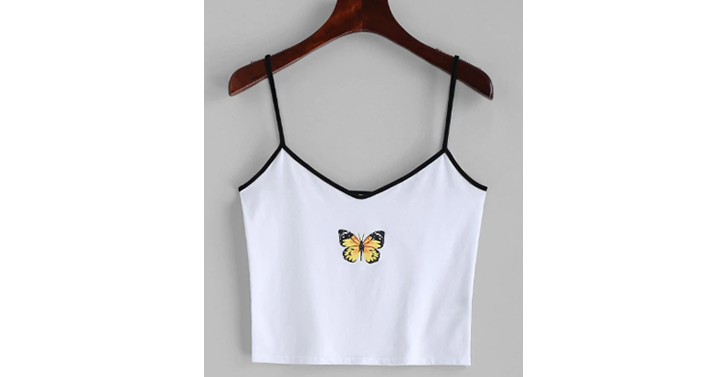 Looking for something new to wear when you want to layer your look? Want a fun something different without paying too much? This fun cami top would be great for that! Available in 5 colors, this top features a fun butterfly design. Use coupon code FUN18 to get the price below! Grab one today!
This Contrast Cropped Butterfly Cami Top is in stock now and you can get it for just $7.37!
Remember you get free shipping when you spend $79!