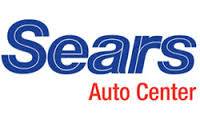 Head over and schedule a conventional oil change for just $12.99 at Sears
! That's a pretty great price, but it's only valid if you schedule within the next three days!
Just head over to Sears Auto Center online
and choose "Oil Change" then "Conventional Oil Change" to get started. You'll then need to enter information about the type of vehicle you have, your location, and the time and day you'd like to schedule your oil change.