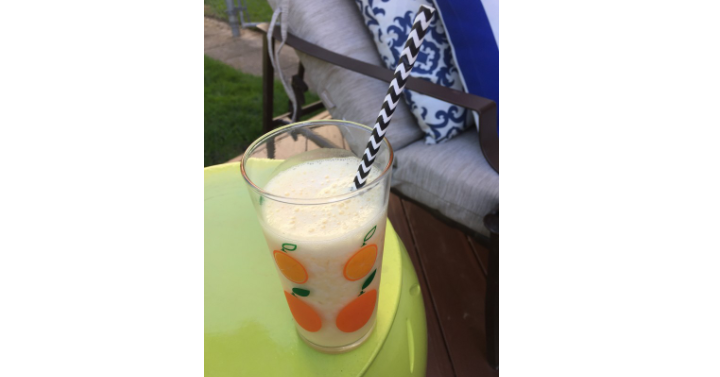 Summer is in full swing, and boy is is hot! One nice way to spend the hot days is to sip a nice cool, refreshing drink. This homemade Orange Julius recipe is the perfect option! What makes this recipe so great is you probably have every single ingredient already in your home. Plus, it's a recipe so easy that even the kids can help make it.
Ingredients
1 Cup Cold Water
1 Cup Milk
1/2 Cup Sugar
1 teaspoon Vanilla
11 Ice Cubes
6 oz Orange Juice Frozen Concentrate –
(Usually half of 1 container- save the other half for next time!)
Directions
Put all the ingredients into a blender. Pulse blend until you no longer hear the sound of ice crushing. Usually just a few seconds. Be careful not to over blend.
Enjoy!
Hopefully this will be a nice, easy drink to add to your fun summer days!