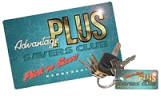 Here are some of the best deals at PNS/Copps/Rainbow Foods this week courtesy of Minnesota Coupon Adventure.  Make sure to visit MCA for the reso of the coupon match ups.  These are just the highlights.
Remember that coupons are doubled when your order is more than $25 after store discounts and promotions and when you use your card. You also have the option to split your order to get more than five coupons to double. I regularly do two transactions at least. I list most of the totals after doubled coupons so you can get an idea of what could be cheap or not. The final decision of what to double is yours. Please make sure to compare this list to your local ad. Northern and Southern Wisconsin carry different ads.
If your ad looks different check out my coupon matches for last week here.
Coupon Deals
Lunchables Sub Sandwich $0.99 (limit 2)
Use $1/1 Oscar Mayer Lunchables Lunch Combinations, exp. 5-16 (SS 3/21/10)
Free after coupon
Silk Soymilk $3
Use $1/1 Silk Soymilk or Silk Pure Almond Milk, exp. 5-31-10 (SS 02/21/10)
Use $0.75/1 Silk Soymilk printable
Pay as low as $1 each after doubled coupon
Yoplait Delights $2
Use $1/1 Yoplait Delights Yogurt Multipack printable
Use $1/1 Yoplait Delights Yogurt Multipack printable
Free after doubled coupon
Tropicana Trop 50 OJ 59 oz $3.00
Use $1/1 Tropicana Trop 50, exp. 5-31-10 (RP 03/14/10)
Pay $1 each after coupon
McCormick Grinder Spices $2
Use $0.75/1 coupon from 3/14 RP
Pay $0.50 each after doubled coupon
Campbell's Condensed soup $0.99
Use $1/2 Campbell's Condensed "Great for Cooking" Soups printable
Free after doubled coupon
Huggies diapers jumbo packs $8.88
Use $3/1 Huggies diaper coupons
Pay $5.88 after coupon
Register promotions
Buy $15 worth of select Bayer products and get $5 Coupon on your next purchase.
Kellogg's Cereal, Bars, Fruit Snacks, Pop Tarts, Eggo Syrup or Keebler Cookies/Crackers $1.88 when you buy 8 (selected varieties)
Buy 6 Boxes of General mills cereal and get $10 instant discount at checkout plus a coupon for free gallon of milk ($3.50 value)
Check out the rest of this week's coupon matches over at Minnesota Coupon Adventure.