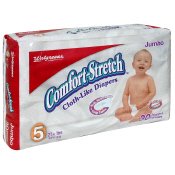 Source: Walgreens Website
It's been a couple of months since I have seriously shopped Walgreens. I have done a couple of small transactions here and there but nothing like at the beginning of my deal hunting days. But double dipping days are here and this is a good month to dip in.
What is double dipping? Double dipping happens when the end of one rebate period overlaps with the beginning of another rebate period at Walgreens. During these two days, the coupons in the EasySaver booklet from the period that is about to end are still active and the coupons from the period that just begun become active as well. So you can double dip by using the coupons from both Easysaver booklets on the same items. Of course this situation is entirely YMMV and depends a lot on the cashier you get whether you can do it or not. For a complete list of all the double dipping deals you can do today check this thread at HCW.
I am keeping it simple and mostly I am trying to get some simple overage deals:
Loreal Vive Hydragloss BOGO sale with BOGO coupon, use the 1/1 off any Vive from the August ESR and get $2 in overage for every two bottles I buy. I have six coupons to use. For a possible of $12 in overage.
Maalox Junior on clearance $3.19. Use $2/1 manufacturer coupon and $2/1 July ESR coupon for 12.15 in possible overage.
Benefiber Caplets (72 ct) $3.19 clearance. Use $2/1 manufacturer coupons and $2/1 July ESR coupon, have 20 coupons to use. For a possible of $16.20 in overage.
I have not tried the double dipping on the Walgreens diapers, but if you are interested this is what you can do:
$17.97 Buy three packs of jumbo size Walgreens brand diapers
-7.50 deducted when you use the $5/2 July Easysaver coupon
-7.50 deducted when you use the $5/2 August Easysaver coupon
=2.97 + Tax and you get a $5 Register Rewards on top of that!
I am still not sure the diaper double dipping works at my store, which is why I haven't given it a try. But other people report great success. If you decide to give this a try, today is the last day to do it!
Happy deal hunting!