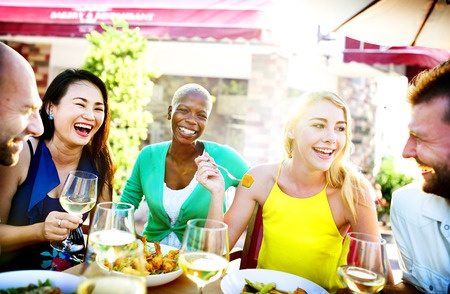 Mail, mail, mail! Always piles of mail—mostly junk mail—everywhere, it seems! I'm usually pretty quick to toss junk mail, but I always make sure that the conspicuous blue Valpak envelope doesn't end up in File 13.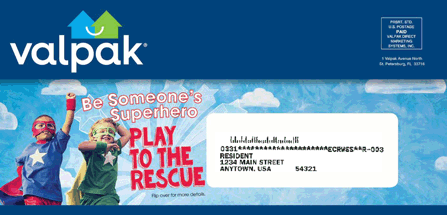 The blue Valpak envelope has been coming to my houses for years. In fact, millions of households receive this envelope every month. Unfortunately, many of these households could be missing out on some big savings!
So, next time you're getting ready to toss what you think is junk mail, make sure you aren't throwing away that little blue envelope! You could be tossing away some awesome savings, especially since Valpak now has great grocery coupons in each envelope!
Even if you aren't a big couponer, the Valpak envelope is worth a look. What could be easier than getting money saving coupons and offers delivered right to your mailbox every month?? That means no scouring newspaper inserts or printing coupons to clip!
Coupons are different each month and cater to local areas. In addition to the great grocery coupons for items you use every day, you'll also receive awesome money saving offers for businesses and services right in your area. One month you might be able to save on oil changes and pizza deliveries, and the next month you can save on club memberships and flower deliveries.
When you spot the blue Valpak envelope next month, keep your eyes peeled for these fantastic money saving offers and coupons:
$10 off Dr. Scholl's Custom Fit Orthotic Inserts at Walmart
75¢ off any two cans of Bush's Variety Beans or Bush's Chili Beans
Free $20 gift card with purchase of $49 Sam's Club membership
If you aren't receiving Valpak envelopes in the mail, you can also check the Valpak website for coupons and local money saving offers.