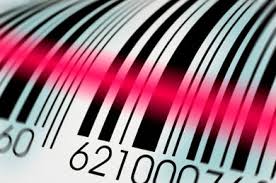 Double coupons are an awesome way to save even more on grocery and personal care items. Watching the savings stack up at the register at stores that double coupons can be exhilarating and fun!
Unfortunately, double coupons seems to be becoming a thing of the past. Less and less stores offer double coupons these days, and many stores that have been known for double coupons in the past have done away with this part of their coupon policy.
Double coupons are definitely nice to have, but they aren't absolutely necessary if you want to save money by couponing. There are still quite a few strategies you can use with no double coupons.
Shop Around
When you don't have stores that double coupons, you can do a little more shopping around to ave more money. Check the weekly deals at your local stores each week to determine which ones have the best deals. Keep the location of the different stores in mind, though. After all, it most likely won't be worth it to travel several miles just to save a few bucks.
Utilize Price Matching
If you don't want to drive around to several different stores to get the best deals, you might want to consider hitting the stores that offer price matching. This way, you can avoid driving from store to store and wasting gas, yet still get the best deals.
Coupon With Sale Prices
This should be a no-brainer, but always use coupons when items are on sale. You can be sure that you're getting the best deal when you use a coupon on an already discounted price.
Stack, Stack, Stack!
If your local stores don't offer double coupons, you may be able to get double the savings by stacking store coupons with manufacturer coupons. Most stores allow you to use one store coupon and one manufacturer coupon on one item. Also keep your eye out for percent off or dollar off coupons. Check weekly fliers and store websites for store coupons.
Take Advantage of Extras
When making your shopping list, don't forget to factor in any extras you may get from certain stores. For instance, Target runs weekly promotions on certain products where you buy a certain number and get a Target gift card. This also includes CVS Extracare Bucks, Rite Aid +UP Rewards, and Walgreens Register Rewards. You can use these to help pay for or lower your out of pocket costs on future trips.
Do Multiple Transactions
Some stores may allow you to split up your transactions. You can save money this way without double coupons a few different ways. You can use any promotional extras, like gift cards or Extracare Bucks, earned during previous transactions to help lower your out of pocket costs in later transactions.
Confirm No Double Coupons
Just because you think that there are no stores that double coupons in your area doesn't mean there aren't. Call local grocery stores or check their coupon policies online. You may be pleasantly surprised! I was recently surprised to learn that two local stores – a small locally owned grocer and a regional chain – doubled coupons in my area! I never knew before, because I rarely shopped at these stores, and it definitely has paid off to do a little research on my part!
More Frugal Living Resources: