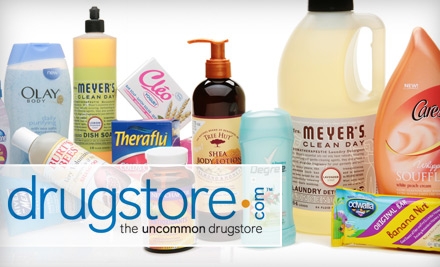 Drugstore.com is offering what they are calling a great penny sale!  They are offering a selection of items that you can get for just a penny each when you buy five.  So grab five for $0.05 total!  You will need to pay shipping which is $5.99.  But the items are really nice and you are looking at around $30 value for only 5 cents.  Get a  nice selection of items and  you can be looking at putting together a nice gift basket for less than $7.  You need to check it out!
To get this deal you must go through Ebates as it seems it is an Ebates exclusive.  Plus you get 6% cashback to boot.
Select the five items you want to buy and head to checkout.  Complete your order
This sale is only available once per account.  I would shop early as I think this would be a popular sale.
Thanks Southern Savers!