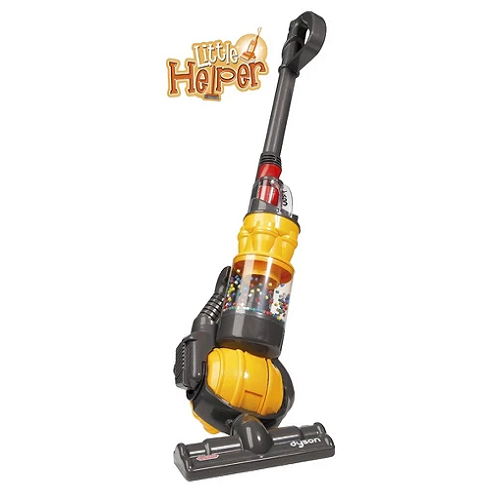 This is the coolest toy!! Hurry over to Target where you can get this Dyson Ball Toy Vacuum for Only $18.74! Keep in mind that the list sale price is $24.99, but if you text the code TOY to 827438, you will receive a 25% off 1 Toy Coupon. This will bring your price down to $18.74. Little ones adore role play and pretending that they are doing jobs around the house- Just like grown ups! The Dyson DC24 Vacuum Cleaner has been specially designed to be true to life, right down to the last detail so your little helper will really feel part of your world while developing essential life skills.
* Realistic role play for exploring imagination and developing social skills
*Bright colors and cyclone movement for visual stimulation.
*Moving parts and accessories develop problem solving and motor skills.
*Play encourages the development of hand-to-eye coordination
*Working suction function
*Different modes of play encourage exploration and discovery.
*True-to-life sounds for added realism and aural stimulation.
Plus, if you have a Target REDCard you can save an additional 5% off and free shipping! Don't have a REDcard? You can learn all about it here and sign up to get one! (It's FREE and easy!)