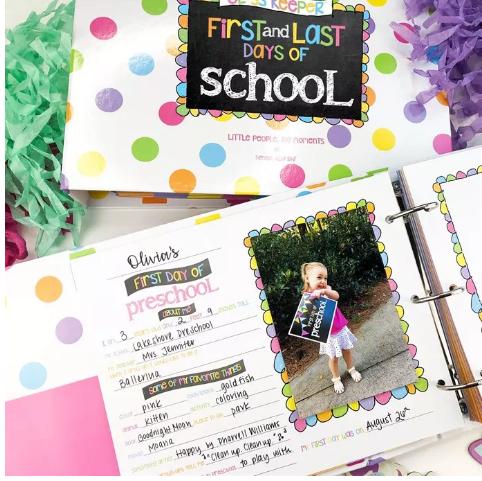 Perfect for keeping track of all those fun memories every year! Head over to Jane where you can get this Easiest School Days Memory Book for only $29.95! (Reg. $49.95) Details include:
"Words of Wisdom" page with quote bubbles that are just the right size for a meaningful note from several loved ones, including a note from the child to him/erself.
First Day/Last Day template pages with side-by-side photo placement to see how much your child changed in a single school year! Ah-mazing transformation!
Placeholder for fun facts & favorites plus darling questions to gather answers that will melt you.
Two full-size photo pages including one large enough for the 8×10 class photo
Pockets for keepsakes that are wide enough for 8.5 x 11 size sheets of paper…yes! A pocket for EVERY grade!
*Shipping adds $6.99 for the first item and $4.99 for each additional item