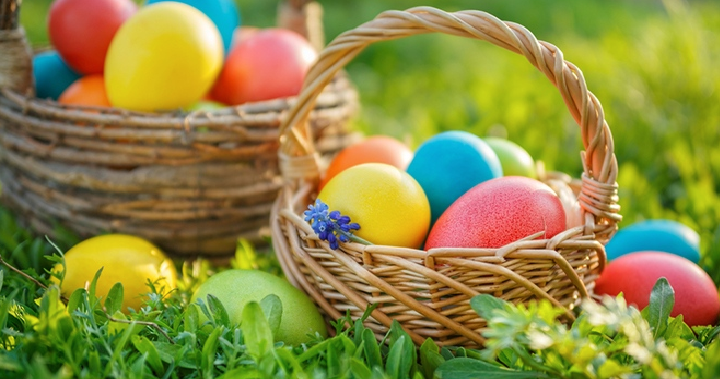 Easter is this weekend and the kids have been counting down the days! Although the traditional egg hunt is fun and the kids love it, I love putting a spin on it, changing it up each year and making it more challenging for the older ones with new surprises inside. So I've thrown together some ideas you can easily incorporate into your egg hunt this year!
No Treats Just Rewards – this is a great and easy to put together Easter egg hunt which involves avoiding the store if you already have eggs on hand. Simple fill out slips of paper (with or without the kids help) with rewards they can "cash in" this month! So 15 extra minutes of tv time, or stay up late one night. There so many fun rewards the kids will love hurrying to find.
Relay Race – get involved yourself with this one! Split into teams then when both are ready, you'll send one person from your team to go look for an egg. They'll run back once they've found one and tag the next teammate until all the eggs are found.
Reverse Rolls – have the kids hide the eggs this year and see how long it takes mom and dad to find them. The kids are going to laugh and love this just as much as the adults looking!
Spell Your Name – Have the kids find all the eggs that will make up their name. You can make this easy or more difficult for each age. Simple take a sharpie marker and write each letter on the outside of the egg, fill it with treasures and hide them.
In a Row – This is like a mix of memory and counting. Number your eggs 1 through 10 (or how ever many you want to use) and hide them around the house or the yard. Then have the kids collect the eggs in order! They can work as a team or on their own (simple use different color eggs for each kid to make things easier if hunting on their own).
Don't forget to checkout the other awesome egg hunt ideas we've posted in the past. They each have lots more ideas you can use this year!
8 Fun & Unique Ways to Have an Easter Egg Hunt
5 MORE Fun & Unique Ways to Have an Easter Egg Hunt!