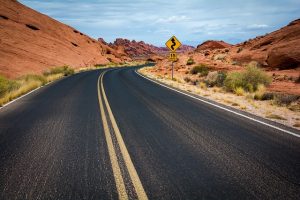 Do you have road trip plans coming up this Summer?
I know you are probably stressing a little bit about it, but relax.  Road trips don't have to be as stressful as you may think they are.  All you need to do is follow a couple of simple tips and trust me, your trip will be far more relaxing!
Follow these tips to keep you road trip stress at bay:
Have a Maintenance Check Done on Your Vehicle. – A thorough maintenance check is imperative to do before any long road trip.  Technically, it's just great to do it often when you drive your car regularly, but especially when you are heading out for a long drive.  Even vehicles that you think are in tip top shape could have a hidden issue that could be uncovered.  Breaking down on the road will make your trip a thousand times more stressful, so do what you can do prevent that.
Plan Rest Stops.  Driving non stop without breaks if flat out exhausting and it makes for a stressful trip.  Plan in advance for some pit stops. Even if it's just for lunch or for walking around and stretching your legs. It will help.,
Take time for Detours. The best part about road trips is the cool stuff that you get to see along the way!  If you do one thing during your road trip, do this.  Do not be so focused on the destination that you forget about the journey.
Pack food. Hungry passengers (especially kids) make for grumpy passengers. Don't make the mistake of not having food ready to go for them!  Either bring alone a cooler with lots of ice or pack lots of food that won't spoil on the drive.
Have fun!