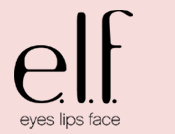 Right now you can get a free subscription to Glamour magazine and $25 Gift Card to restaurant.com (use code EGRESTAX) when you buy $20 in Eyes, Lip and Face Products. In case you didn't know it, most of ELF products are $1 regularly.
If you decide you don't want the magazine, you can send in your receipt and you will get $9.99 back via rebate (more information available at checkout).
I have tried their mascara before and was not entirely pleased. But from what I understand their brushes and tools are good. A reader said she was pleased with the eyebrow gel. Have you tried these products? Leave us a comment and share your feedback.
Thanks Elizabeth for the heads up!