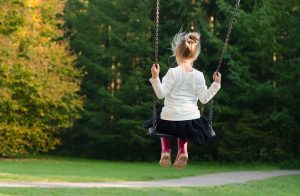 So, your kids are just about to be off for Spring Break (or they already are?!)  What are you doing? Did you slack on planning any activities, or are you just too broke to look for something grand?  No worries! We can show you how to find cheap, last minute activities for Spring Break!
Check Groupon
I know, I know, I am always going on and on about it, but that is for good reason!  Groupon is a great place to find sweet deals on all kinds of fun activities! Plus, they almost always have promo codes to use to save even more money.  I have taken my kids to our local Wildlife Safari, Yurt Camping, Paintballing and I even took them to an Elk Farm once! I didn't spend more than $20 on any of these activities.
Call your Library
In the information age, many of us forget about how resourceful the library can be!  Seriously though, give them a call and see if they have any activities running for kids during spring break.
Head to the Park
Again, the age of the internet has kids so busy online that they have almost forgotten how to have fun!  I took my boys to the park the other day when we finally had some good sunshine and oh my goodness did they have fun!  My 11 year old was running around playing like the little boy that I almost forgot about (he is so active in school and sports, I forget that he is only 11).  My toddler had the best time of his life. I'm not even kidding, he cried for an hour after we left and has asked every single day since then about the swings and the slide.
What are you doing this spring break?  Are your kids out already? My kids are out the last week in March and I am already scanning Groupon for stuff for us to do!