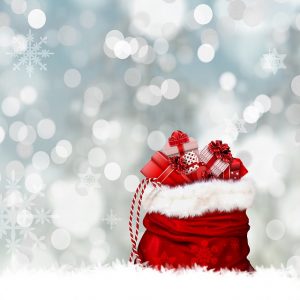 So, Christmas is inching closer and closer and you still have some gifts to buy, but your wallet is feeling a little empty.  What can you do? Where can you go to find inexpensive, last minute gifts? Well, my friends, I have a couple little tricks up my sleeve and I am here to help!
Amazon.  Okay, we knew it had to be mentioned, right?  Amazon is a place where you can find just about anything your heart desires, plus you can get it shipped to you in just two days with Prime, or even OVERNIGHT sometimes.  This is a great way to get just about any gift you want right away.
Food gifts.  Food gifts can be made anytime and they are almost always appreciated!  When I am unsure of what to give a person for a gift, I always go with a food gift.  Whether it is fudge, toffee, cookies, or this awesome Fireside Coffee. Not only will you be presenting them with a great gift, but they will know that you put a lot of time and effort into their gift which is a gift in itself.  I don't know about you, but food gifts are my favorite!
Gift cards.  Gift cards aren't exactly what I would consider a very personal gift.  However, if you are shopping for someone that you know is in need, or if you are shopping for a teenager or college student, gift cards make amazing, last minute gifts!  Most retailers offer them, you don't have to spend time deciding on the gift and and for online shoppers, many retailers can actually email the gift card to the gift recipient, or you can print it out instantly.  Easy peasy!
No gifts.  If you are that strapped for cash, remember Christmas really isn't about the gifts.  It is about so much more than that. If you simply can't afford it, be honest with your friends and family.  I'm sure they will understand.