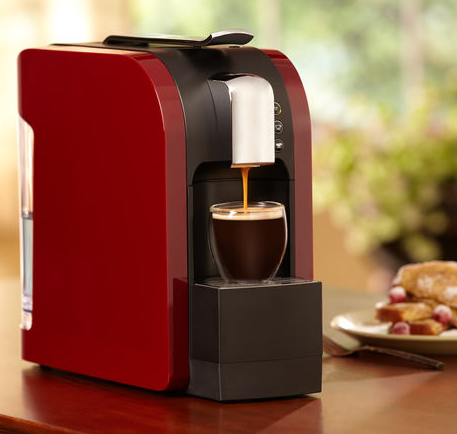 You can make your favorite Starbucks drinks at home with the new Verismo coffee brewer from Starbucks.  Right now you also get Four Free boxes of Pods when you buy one of these brewers.   Each of these boxes sells for $12.95 regularly, so this is close to a $50 value.  You also get your item shipped for free.
This single-cup brewing system lets you use specially packaged pods to recreate the Starbucks recipes we use every day in our coffeehouses. With its 1-liter water tank and storage for up to 10 used pods, it's easy to make plenty of your favorite drinks at home. Enjoy everything from caffè lattes and espresso to brewed coffee. You can also use our all natural milk pods for a rich, creamy hot cup of steamed milk.
You will get 1 Box each of Caffe Latte, Guatemala Antigua Espresso, Pike Place Roast Brewed Coffee, and Veranda Blend Brewed Coffee.  Offer valid through 2/17.
Thanks Frugal COupon Living!