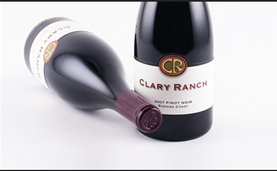 LOT18 is offering a new $25 credit!  If you like wine (drinking or cooking) or like to give as hostess gifts (holidays) be sure you've signed up and get your credit.  They offer premium wines at discounted pricing, plus there is often flash sales, so you'll want to be registered so you'll be the first to know since they usually sell out quickly.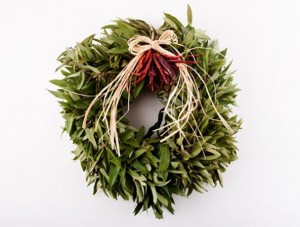 Even if you don't have a use for wine they also offer gourmet teas, food items and unique gifts.  Look at this Bay Leaf Wreath With Chilies from McFadden farm.  How cute is that?  I have personally ordered thru this company in the past and have been completely satisfied. 
I didn't see anything super great yet but the credit is only for a limited time so grab that now and I'm sure they'll have something great to offer!