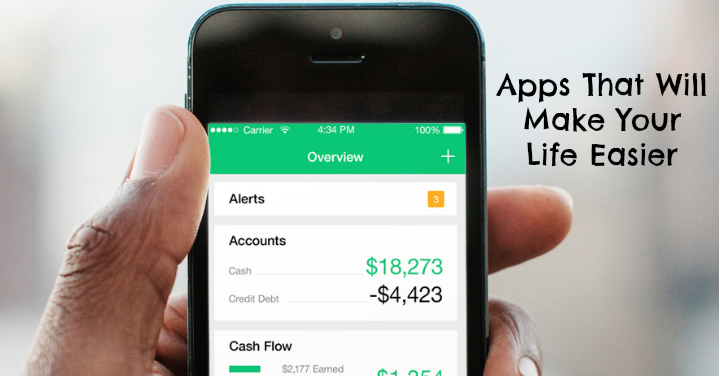 These days we are all about Apps, right? It seems l can't walk into a store or leave the home without using an app on my phone. Some of these apps save me money, some of them save me time. But they all are awesome and make my life so much easier. I thought it would be fun to list out a few FREE Apps that hopefully will give you a break and make your life a little easier.
Aviary App
We are all about taking and sharing photos. Now you can edit, embellish, enhance, and share with this easy app.
Calorie King App
If you have someone with diabetes you are constantly keeping track of carbs. This app has a TON of different food items with their carb and calorie count. It even has items from major resteraunts to help you out when you go out to dinner.
Fast Food Apps
Okay, If you are like me, there are days that I'm running around and realize I haven't eaten breakfast. I stop at a fast food place and grab some food. But wait…there's an app for that. Find your favorite local fast food chain and download their app. There's a big chance they will offer you deals and coupons. I love Chick-fil-a, and McDonald's they always have freebies!
Feedly App
Get organized and save time with this app! Put all of your favorite Newspapers, YouTube channels, Blogs and more into feedly. It will update it whenever there is new content. No more wasting time going from one place to the other, this will help you keep all your favorites in one place.
Gas Buddy App
Be sure to get the best deal on gas with this app. This is especially useful when you are on vacations or in a new town. It will help you locate gas stations and give the prices so you can compare.
Mint App
We use this app for our finances and tracking your expenses. It will keep you up to date with bills, your cash flow, create budgets and share them with your spouse. It's a great way to see it all in a visual way with charts and graphs.
My Plate App
Are you trying to eat a little healthier? Keep track of calories, water, exercise in an easy way. Plus, make goals and help you eat better!
One Note App
If you are like me, you have a ton of things going on all at once. Now you can keep all of those thoughts, ideas, and information all in one place. No need to look for that random napkin your wrote down on. Write, draw, clip and paste all with this app.
Ovia App
If you are trying to start a family and not having much success, give this app a try. It will help analyze your periods, moods, and track when you are most fertile. Even if you aren't trying for a baby, you can track your periods here too.
SingKick App
Are you one who loves concerts? Now you don't have to be left in the dark. This app will keep track of your favorite artists, alert you on concert ticket sales, and create personalized concert alerts.
The Weather Channel App
Sometimes that sun outside can be deceiving and you send your kids to school without a coat only to find out it's 35 degrees outside. Oops. Almost every morning I check the weather and what it's supposed to be that day. This gives me an idea if I have to run around and find hats, gloves, scarves, snow pants, and boots OR just send them with a nice jacket. It's also nice to check weather across the nation. You can daydream of being in a warmer place or plan for your vacations with an idea in mind of what the weather will be like.
Venmo App
Have you ever been out with friends and eating a yummy meal only to find you left your wallet at home? So your friend picks up your tab but you owe them some money. What now?  Venmo is an App that lets you easily send money and make purchases. Just grab your phone, get into your account, pay the amount needed to your friend and BAM…done! You can use this for paying for lessons like piano, flute, guitar or any other lesson you may be paying for on a regular basis.
What other Apps do you use all of the time that make your life easier? I would love to know and use them in my life too!