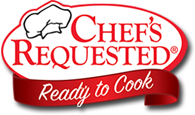 Chef's Requested is offering a coupon for FREE Filet Mignon when you sign up on their Facebook Page.  Every fifth person that signs up will get this coupon.  To be eligible:
This offer is only available today and it seems there are only 2,000 coupons to go around.
Thanks Betty, Amanda and Misty!